Become one of the inspired traders who have learned how to vastly improve their trading, enhance their trading psychology, and get consistent desirable outcomes in this comprehensive online course.
Have you ever wished you could just find the a money making trading strategy that just works? Have you ever wanted to skip the traditional ups and downs associated with being in the markets? No sitting on the edge of your seat, wondering how the market is doing, or agonizing over whether to buy, hold or sell?
Thanks to this course, you can get yourself to the next level of financial trading proficiency -- even if you lack experience and prior results.
When I first got started in trading over 20 years ago, I spent a lot of time gathering information that I thought would help. And it just led to confusion like it does for many.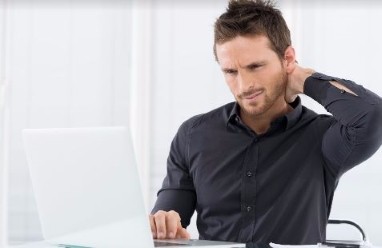 The internet was in its infancy so that left with two choices:
Books and Magazines.
It was a lot of back-breaking work trying to make sense of it all… and making matters worse was the amount of false advertising and fake claims that were hard to distinguish from what would help.
Luckily at the time I was studying finance in university. It should have helped right?
WRONG!

Little testing was required to discover that what you learn in university has little to nothing to do with the fast track to being a great independent trader.
I started to really think about how it was all going to happen.
Best case scenario: Land a job at an investment bank, put in long hard hours and learn how to trade big bank money with zero ideas on how to apply it to my own money.
Worst case scenario: Continuously spend my hard earned money reinventing the wheel or getting scammed by slick sales people and hope for a light at the end of the tunnel.
You know what's crazy?
So many people follow this path!
And it doesn't work!
And yet we know there is a better way.
No one teaches you how to become a great independent trader.
Newsletters? C'mon
Copying someone else's trades? Please.
Crowded impersonal trading rooms? Ugh.
Here is your wake up call…
Trading well is a SKILL. And once you've learned a better comprehensive approach for trading, you'll have that skill for life.
That means trading well, more consistently, with more financial freedom, forever.
That's why I created the Triumph Trading Edge course.
It's designed to help you vastly improve your trading strategies, and hone your trading psychology - even if you have no experience and zero training - and even pave your way to financial freedom as a full-time independent trader.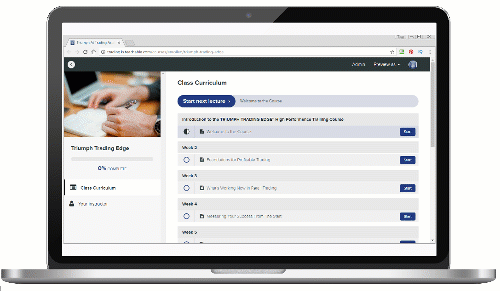 But the Triumph Trading Edge course isn't for everyone.
This course is NOT for you if...
- You expect an overnight lottery ticket success without hard effort
- You you're only interested in trading for the money - because you need a little extra to help pay the bills
- You'd rather mindlessly follow someone you who over-complicates matters instead of discovering and simplifying to get your own awesome results
- You believe hard work is for suckers
Triumph Trading Edge is for people who are 100% committed to building a solid trading skill set that will last a lifetime.
This course will give you a bulletproof formula for boosting your trading knowledge so that you can identify and act on amazing market opportunities - it's a skill set which you can use for the rest of your life.
Here's What You'll Get…

A 3 month course paced by an introduction video, an audio segment* which you can (download or stream), specific high-value exercises, workbooks and guides to use as your follow-up exercises (yes this course has homework) and 100% access to me, your instructor Troy Taylor, and your fellow students through the built in messaging system.
Triumph Trading Edge - High Performance Training Course -- 12 sections paced over 3 months ($1,497 Value)

6 months of unlimited support in the course interface -- get help from both me and other traders + private messaged directly to me -- every question will get a thoughtful answer ($1,800 Value - other traders have paid this just to get their most pressing trading questions answered quickly)

Full lifetime access to all the bonuses - workbooks, self-evaluations and strategy testing software ($997 Value)
That's over $4,000 in value for everything you need to take your trading to a whole new level.
It's worth more than $4,000. The cost pales in comparison to the real consideration. Focus on the new more capable and confident trader that you will become after you take this course.
Those who get to make the very real choice to take control of their financial futures are a very special group of people.
Brighten you future now for only $247. The investment is a fraction of what it's worth. Remember that it's not the dollars you have to invest in yourself - it's what you become because you chose to have a better future.
I guarantee you that you are getting the best price. We avoid seasonal sales, coupons, and all of noise. Much like in trading it's best to have one clear and well defined decision to make. So it's up to you. Are you going invest in yourself through this risk-free opportunity that can drastically change your life for the better?
I look forward to seeing you on the inside.